The Night's End Podcast
You can hear me as the voice of Samar in The Dark Heart – Ep 4 – Parameters of Oblivion. Give it a listen!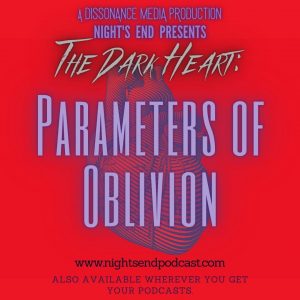 ABOUT THE THE NIGHT'S END
A lonely vampire attempts to traverse her new life's challenges, whilst trying to let go of her old one.
The Night's End is a Dissonance Media production.