Live at the Glasshouse Mountains
What a whirlwind trip I had recently!
My buddy D. M. T. (who I've worked with on some other projects with voiceover) reached out to me becauase he was swinging by Australia for a project. It was a perfect time for him to work on his personal music video series, so he asked me to present it. ME. Present a long-form music video.
In all my endless wisdom, I responded, "Mate, tell me which plane to jump on! Let's do it!"
And do it, we did:
I was in Brisbane for just over 24 hours!
Since I had to drop in the night before, I got to go exploring through Brissie for some amazing pizza (and obvs a cocktail) as well as a stroll through the Botanical Gardens and South Bank.
Call time was 6AM to meet the next morning, to grab a lift with our director & cinematographer Pat from Tempus Media.
As if all the greenery in the city wasn't enough – we ventured up into the Glasshouse Mountains to shoot! This was my first time really being on camera for something like this, and boy were the lads wonderful at making me feel right at home strolling through the woods.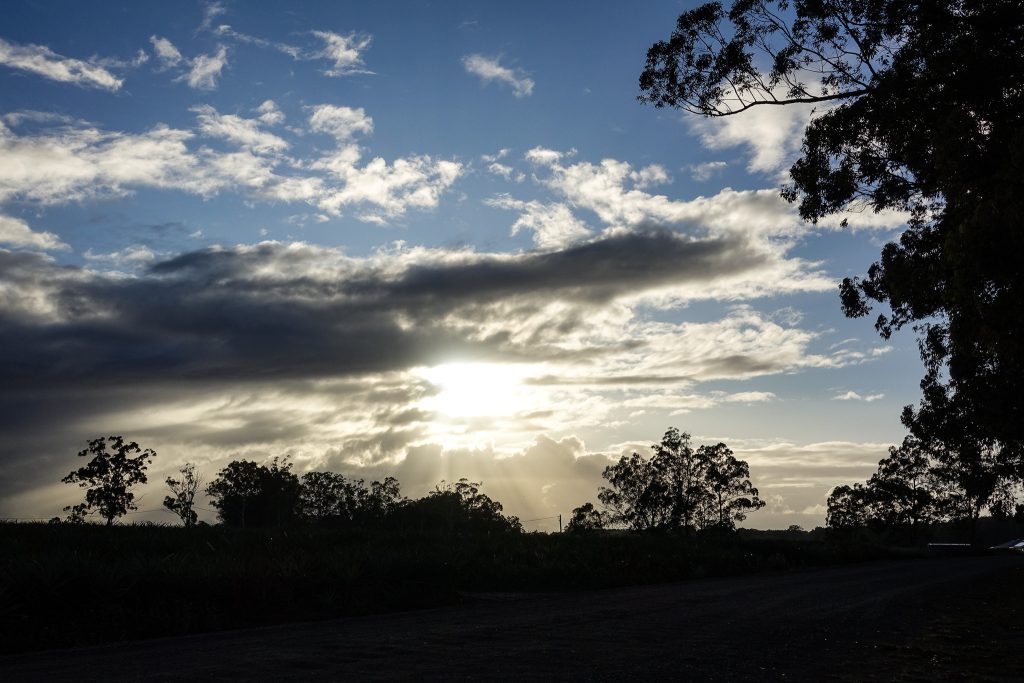 … and I was back home in time for dinner that night!
Then, I recorded a few lines from my home studio – to serve as inserts that transition between the songs in the set. With a bit of direction from the producer as to the tone he wanted for each, it was easy-peasy!
Super chuffed how everything turned out. Can't wait for the 4K version…