NINA NIKOLIC | VOICE ACTOR
INTERACTIVE
ANIMATION
AUDIO FICTION
NARRATION
And so our story begins…
Hiya! I'm an Australian voiceover actor with a professional home studio, where I record remotely for clients and producers worldwide.
My voice has featured in the award-winning audio fiction podcast Earth Eclipsed, award-winning short film Transference, the mobile brawler game Catalyst Black, and more.
Making art? I would love to hear about it and be thrilled to make it with you!
If you need a diligent collaborative artist to voice a variety of characters or content in a pinch, get in touch:
HOME STUDIO SPECS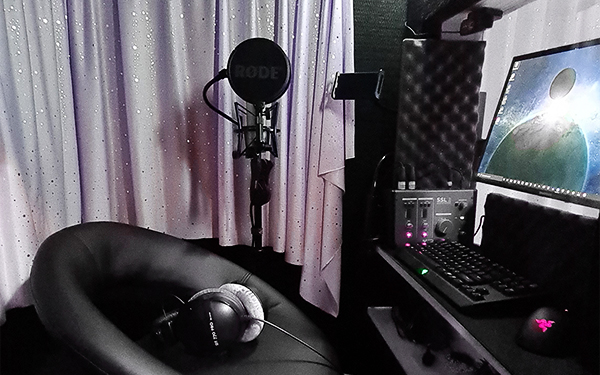 RAW BOOTH SAMPLE
RECORDING SPACE
Custom booth with mineral wool & acoustic panelling
SIGNAL CHAIN
Mic: OPR 87
Interface: Solid State Logic SSL2
Headphones: Beyerdynamic DT770
DAW & Software:
Reaper, iZotope RX 9
CONNECTIVITY
Source-Connect Standard
Zoom
Internet:
900 Mbps down / 40 Mbps up