Writing the Mind Alive
This book was special (and challenging) to narrate for a few reasons:
These concepts were foreign to me, despite my openness to introspection and spiritual practices
The authors requested an accent different from my own
The "writes" included throughout the book required unique voices reflective of each indivudal who wrote it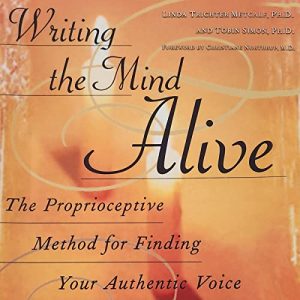 But it all worked out! And the clients were thrilled with the end result:
Nina did a wonderful job with tone, pacing, and intonation... we found the perfect narrator for the book.
If you're looking for a guide to a deeper understanding of your own thoughts, values and behaviours, this book may help you on your way.
Check out Writing the Mind Alive: The Proprioceptive Method for Finding Your Authentic Voice on Audible.
LET'S PLAY!
Need a versatile voice actor?
Get in touch with me via email to chat about your project, scope and budget. We can schedule a call to discuss your needs and expectations more in-depth: