KID KERRIGAN "Kerri"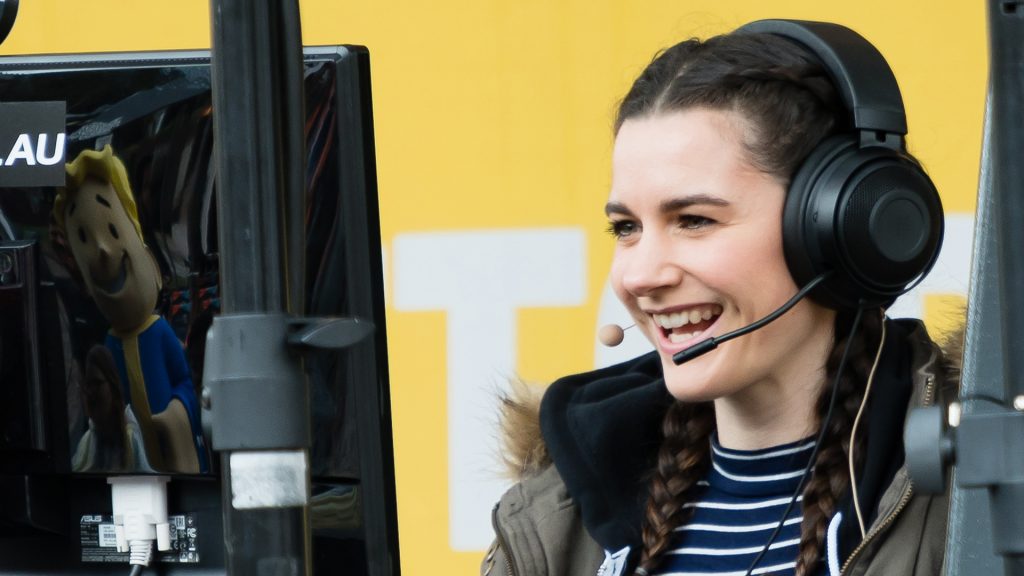 Hi! My name is Nina Nikolic (she/her). I'm from Melbourne, Australia.
I stream casual games on my Twitch channel at live.kidkerrigan.tv on Sundays at 11 AM AEST/AEDT.
Contact: kerri@kidkerrigan.tv
Discord: KidKerrigan#3074
ABOUT
Nina is a voice actor and partnered Twitch streamer, most often playing MMORPGs such as World of Warcraft & Final Fantasy XIV, casual community games like Pokemon or Overwatch, TCGs like Magic: The Gathering Arena, crafting/farming sims akin to Stardew Valley and action/adventure games à la Assassin's Creed. Casual gaming is at the center!
Her goofy sense of humour and inclusive spirit has nurtured a diverse and tight-knit community. This has become the core focus of her content; a central "hang out" hub to check in, and learn from one another's experiences.
AUDIENCE
Majority men and women 25-44, with significant LGBTQIA+ representation.
They reside in the United States (46%) and Australia (14%).
Interests include casual gaming, Dungeons & Dragons, MMORPGs, MOBAs, beauty & makeup, gardening and cooking.
They are most engaged on Twitch or Discord.
MONTHLY UPTIME: 16 HRS
CCV: 20+
PREVIOUS PARTNERS

WHY WORK WITH ME?
An authentic personality with a highly engaged core audience.
Be confident that your message will be heard directly and powerfully. I prefer approaching partnerships with a collaborative spirit. I know my community and how they interact or receive your message best – that's why you're here!
Enthusiasm for your product with honest, constructive community feedback.
If your product or service isn't for me, or I don't think it will resonate with my audience, I'll let you know! Prefer to get my feedback on your product or service before investing further in a campaign? No problem. If you can provide access to the items or service, I'll be happy to discuss options for showcasing it in the best light!
A communicative and detail oriented collaborator.
Fiesty gamers can still be professional. I show up, and follow up; always doing my best to deliver not only a fun content campaign or performance, but every piece of data you need to report to your stakeholders. With previous experience in community management, working in the games industry with influencers, I've got your back.
CURRENTLY ACCEPTING PAID OPPORTUNITITES
RATE CARD AVAILABLE ON REQUEST.
NO CONTRA-ONLY OFFERS AT THIS TIME.
YOU LIKE? LET'S WORK TOGETHER!
Fill out the following form to get in touch. I'd love to collaborate with you!
✉️ KERRI@KIDKERRIGAN.TV