KID KERRIGAN "Kerri"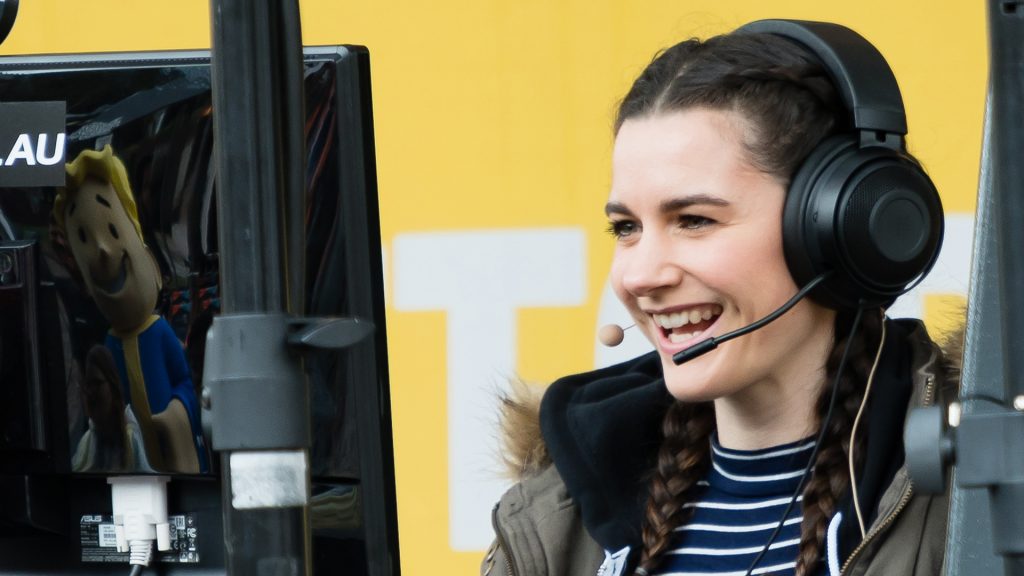 Hi! My name is Nina Nikolic (she/her). I'm from Melbourne, Australia.
I stream casual games on my Twitch channel at live.kidkerrigan.tv on Sundays and Wednesdays at 11 AM AEST/AEDT.
Contact: kerri@kidkerrigan.tv
Discord: KidKerrigan#3074
| | |
| --- | --- |
| | 18.9K |
| | 1.15K |
| | 6.2K |
| | 0.5K |
| | 0.6K |
| Total Followers | 27.4K |
ABOUT
Nina is a voice actor and partnered Twitch streamer, most often playing MMORPGs such as Final Fantasy XIV, TCGs like Magic: The Gathering Arena, crafting/farming sims akin to Stardew Valley and action/adventure games à la Assassin's Creed. Casual gaming is at the center!
Her goofy sense of humour and inclusive spirit has nurtured a diverse and tight-knit community. This has become the core focus of her content; a central "hang out" hub to check in, and learn from one another's experiences.
AUDIENCE
Majority male 25-35; trending towards women and non-binary people.
They reside in Australia, New Zealand and the United States.
Interests include casual gaming, Dungeons & Dragons, MMORPGs, MOBAs, beauty & makeup, gardening and cooking.
They are most engaged on Twitch or Discord.
MONTHLY UNIQUE VIEWS: 3.9K
MONTHLY HOURS STREAMED: 16 HOURS
AVERAGE VIEWERS: 50
PREVIOUS PARTNERS
YOU LIKE? LET'S WORK TOGETHER!
Fill out the following form to get in touch. I'd love to collaborate with you!